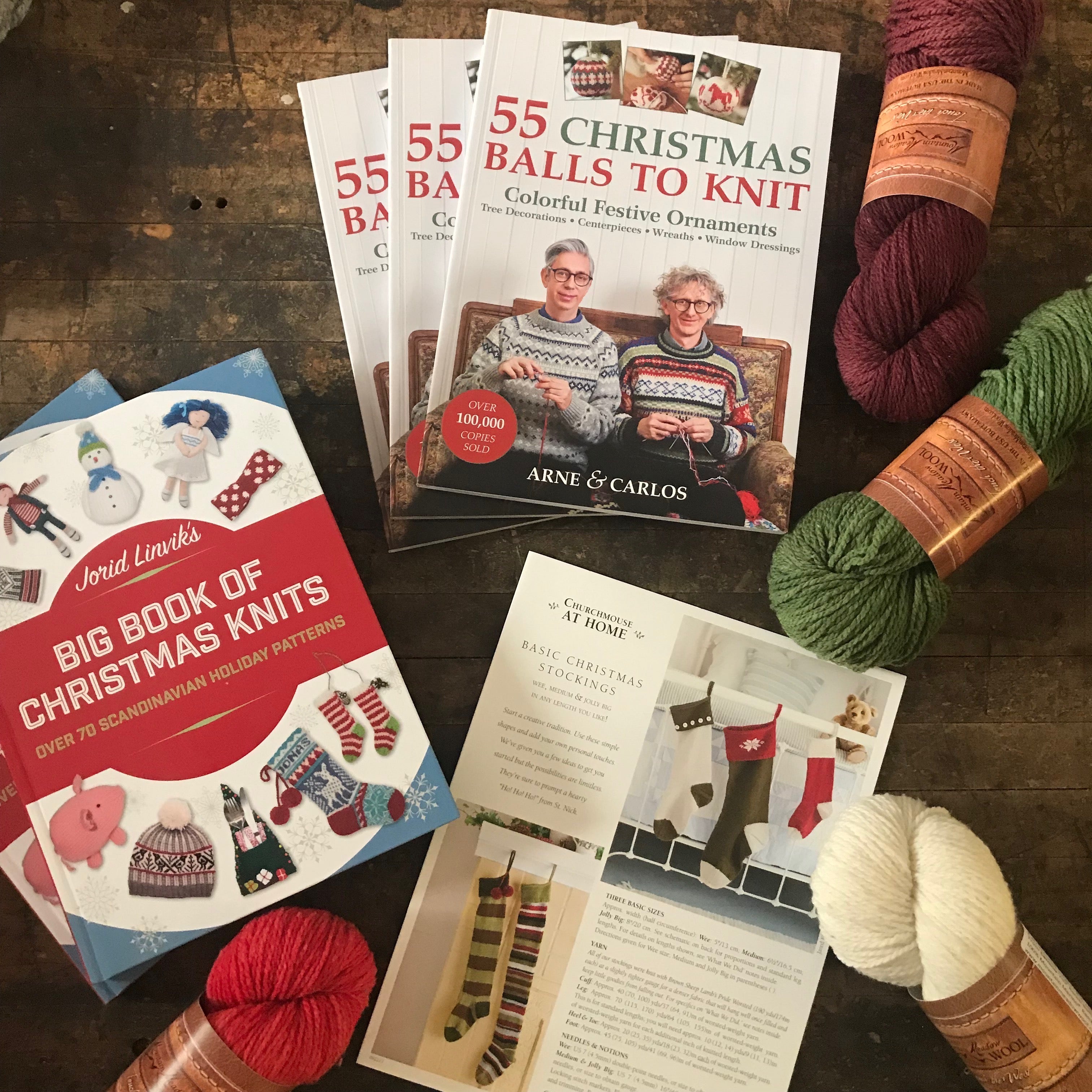 Pattern Inspiration For Gift Makers
Maureen Johnson
If you are one to make gifts for your loved ones each holiday season, we have put together the perfect guide for organizing your thoughts, inspiring you to get your needles and hooks out, and planning how much time you need to make each item! 
Check out the full pattern collection on our Ravelry page in our 2019 Christmas in September Bundle or click the pattern titles below to open each pattern up individually! 
Gifts Using 0-150 Yards 
Crochet
Simple Seed Stitch Beanie--The wild Wyoming winds are on their way so we all need a hat or four on hand! Suggested Yarn: Ultra Alpaca, Woolstok, Shelter
Spread the Dishcloth Joy--Dishcloths are the go to gift for everyone you know. Who doesn't do the dishes or wash their face? You'll want to make oodles of these things and have them on hand to give away. Suggested Yarn: Fantasy Naturale
Sunday Slippers--Crochet some slippers that will be cherished forever! Suggested Yarn: Lanaloft, Burly Spun, Ultra Alpaca Chunky
Knit
The World's Simplest Mittens--This pattern is sized for hands from baby to adult and each size can be worked into several different gauges. Suggested Yarns: Any yarn from sport to chunky
Cloud Slippers--These quick knit slippers are awesome for when you find out you need a gift like yesterday. Using super bulky yarn they work up in a flash. Suggested Yarn: Burly Spun, Quarry
Never Not Gnoming--You can't just knit one gnome! These cuties are festive and fun and can be customized to your style. The best part? These little guys work well with leftover yarns. Suggested Yarn: Use your stash! 
Gifts Using 150-300
Crochet
Yuletide Stocking--Make stockings for the whole family this year! Or make one and stuff it with wine for a host gift that they'll remember forever. Suggested Yarn: Encore Worsted, Galway, Lamb's Pride Worsted
Rustic Market Bag--You just can't have enough market bags and they make amazing, thoughtful gifts. Make a few this season and have them handy for quick gifts. Suggested Yarn: Old Dominion, Cotton True Sport, Lina
Volcanic Cowl--Play with color in this fun and special cowl! This pattern is a short introduction into Tunisian crochet if you haven't tried it yet. Suggested Yarn: Gina, Woolstock, Encore 
Knit
Simple Color Work Cowl--If you want to combine knitting a gift and learning something new you can make this elegant cowl! Learn color work on a simple but gorgeous piece! Suggested Yarn: Shelter, Woolstok, Silky Wool Aran 
Quaker Yarn Stretcher--If you have been saving the perfect skein of yarn in your stash for someone special, you have to knit this pattern! The Quaker Yarn Stretcher creates a generous size kerchief or shawl with very little yardage so it is great for single skeins! Suggested Yarn: Use something special! 
Ski Trio Hats--A three in one pattern is just too good to pass up. If you have a trio of kiddos, or nieces and nephews or a family to make for, this pattern will give you options for making three unique but coordinating hats for everyone! Suggested Yarn: Woolstok, Ultra Alpaca, Galway
Gifts Using 450-600 Yards
Crochet 
Suncatcher Shawl--This shawl is so fun to crochet you'll fly through it in no time! Use a delightful kettle dyed yarn for an elegant fabric. Suggested Yarn: Art Yarns Merino Cloud, Plymouth Reserve Sport
Ocean's Breath Yoga Bag--Treat your favorite yogi to a new mat bag! This one is as functional as it is pretty. Suggested Yarn: Fantasy Naturale, Old Dominion 
My First Triangle Shawl--This Triangle shawl is great for new shawl makers and advanced! It is classic, quick and you can play with color! Suggested Yarn: United, Medina, Plymouth Reserve Sport 
Knit
The Shift--This colorful cowl looks great on everyone in every color combination! Knit one for a friend and knit one for yourself! Suggested Yarn: Edition 3, Zauberwolle, Abracadabra
Felted Clogs--Slip your toesies into these felted slippers and you won't want to take them back out! Make a pair for your loved ones but make sure you get enough yarn to knit up a set for yourself too! Suggested Yarn: Shelter, Galway, Lamb's Pride Worsted
Mellow Sun--Gifting a shawl is like gifting a big hug! This one is knit up in bulky weight yarn so it works up quickly and will be incredible snuggly. Suggested Yarn: Quarry, Ultra Alpaca Chunky, Laramie