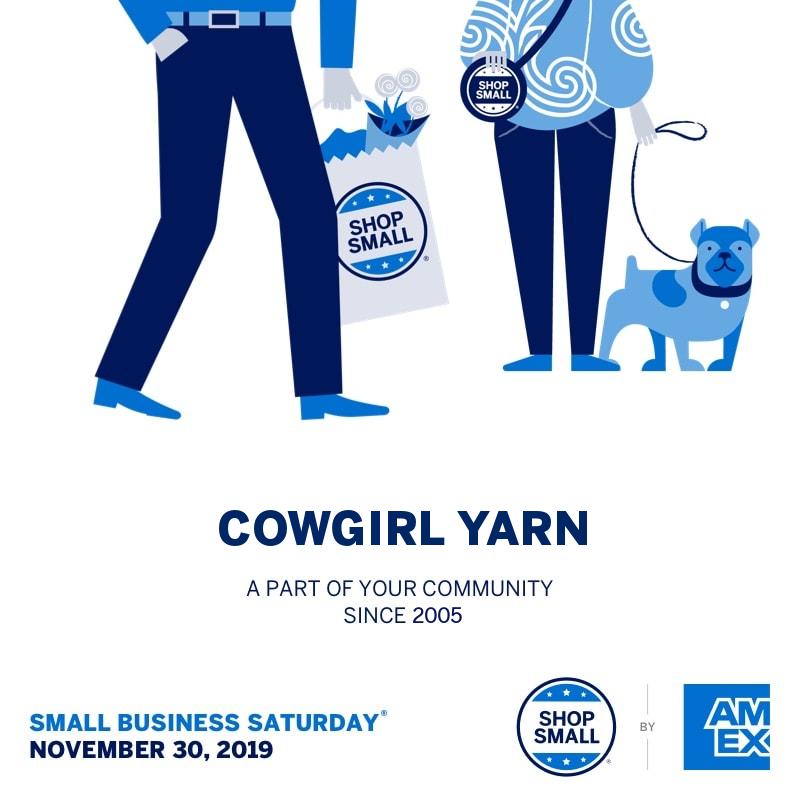 Why Shopping Local Matters
Maureen Johnson
We are getting close to the most wonderful and most busy time of year and as we inch nearer to the shopping season we want to take a second and talk about why choosing to shop local is so important. 
Choosing to shop close to home at a retail store, from a specific artist or even from a neighborhood craft fair allows you to use your money in a very powerful way. Rather than lining the pockets of an international retailer CEO's pockets, you are putting your dollars towards supporting a business that is providing a direct service to your community. You are choosing local art, local food, local yarn, local gifts instead of mass produced items that can be found anywhere. 
By visiting local shops you can see your community in action, take in the sights of your town, feel nostalgic about the time before 2-day shipping and while you're at it you can take a few treasures home that are unique to your area. 
This holiday season we hope you'll join us in choosing local goods and businesses to support. We guarantee you that making the choice to shop local for your loved ones will make this the best holiday season ever. 
To make shopping local goods even easier, we have organized a pop-up marketplace at Cowgirl Yarn for Small Business Saturday November 30 from 9am-5pm. You'll find basket makers, hand crafted beauty and wellness products, local alpaca fiber and you might just get to pet a cashmere goat or two! To find out more about what other Laramie business are doing this SBS event check out http://shopsmalllaramie.com/.