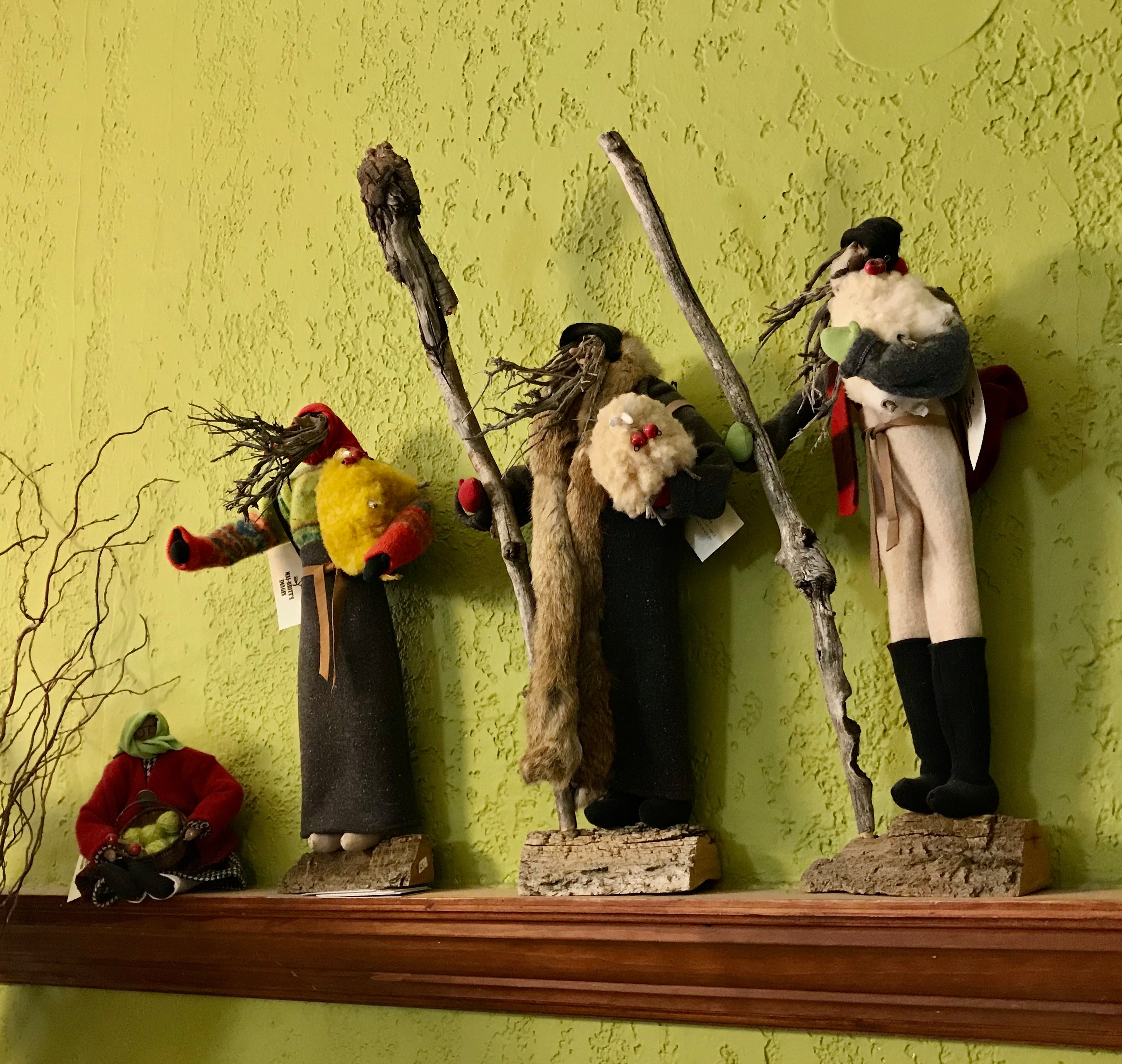 Meet Our Pop-Up Marketplace Vendors
Maureen Johnson
This Small Business Saturday (November 30 9am-5pm) we will be hosting local artisans at the shop for a Pop-Up Marketplace! Having a local retail shop gives us the opportunity to open our doors to local artisans so they can show their wares to interested shoppers in person! 
We will be hosting:
Wyoming Willow Baskets--Hand woven vessels and other home goods that have been crafted from willows harvested just outside of Centennial Wyoming. 
Fibercation--Locally grown alpaca fiber, yarn, hand crafted fiber art, featuring the natural shades of alpaca fleece and natural dyes.  
The Highway Homestead--Located just down the road in Ft. Collins, The Highway Homestead will have hand crafted goats milk soaps, body butter, long wool locks and yarn. 
Brenda Winter Cashmere, Art and Leather Goods--Brenda will have 2 cashmere goats in tow as she shows off her cashmere fiber, art and leather shawl cuffs! 
Maj Britt's Holiday Troll Sculpture--Maj's woodland holiday trolls are a cult favorite in Southeastern Wyoming. Take one home with you and pick up another for a friend! 
In addition to our incredible line up of pop-up vendors we will also be featuring deals from some of our favorite manufacturers like Plymouth Yarns, Brooklyn Tweed and Berroco!